Ch.1 Canadian Identity Sept 8, 2017
Tell me who you are as a Canadian?
What does being Canadian mean to you?
Name 3 things that make you unique?
Name all Canadian provinces and territories; as well as their capital.
Activity 2 12 sept 2017
Do the three questions on page 3 in your textbook.
1 and 2
Humor
Guitar Golf Bass fishing
Français/English Happy
Married West / East
Career
3. I would like to learn more about …. Portuguese, Spanish, Chinese, Piano, Cheticamp, the retreating ice flows in Banff National Park, relaxation, piano, etc.
Activity 3
3A
Page 4 in your textbook is a lesson on how to interpret pictures
and drawings. Answer the 13 questions in the
General
and
Specific
questions. You will not be able to answer all the questions, so answer only the ones you can.
3B4
Page 5 in your textbook has 3 images on the page, Figure 1.3, and two others. Use the questions to explore, examine and interpret these images.
Your work is to explore the chapter and find the one image that stands out to you. Find the one image that you really like and interpret that image using the 13 questions you learned on page 4.
Activity 4
Chapter 1 is all about you. Today`s activity is about
Canadian identity and Canadian music
.
Read pages 10 – 12 in your text and define the following: The CRTC, stereotypes,
2. Answer the 3 questions in Review and Reflect on page 12 of your text.
3. Answer questions 1, 2, and 3 in the section Apply and Extend on page 12 of your text.
Activity 5
Read pages 12-17 in your text on Writers reflect Canadian Identity and answer questions 1-3 in the Review and Reflect section.
Answer question 1 in the Apply and Extend section on page 17.
Activity 6Chapter 1 is done!
Now you must tell us what you have learned. You can do this in a
three
minute
PowerPoint
presentation on who you are. Here are the criteria that I would like to see in your presentation:
Introduction:
Who are you?
Where are your roots?
Who are your friends and what do they mean to you?
Show me a piece of artwork that you really like.
Your favorite Canadian song.
Your favorite Canadian story.
What is your Canadian Identity?
This presentation can be done in Powerpoint, Excel, or Microsoft Word.
If done in any format other than Microsoft Word, it must be sent as a PowerPoint presentation to
phwatson@gnspes.ca
Powered by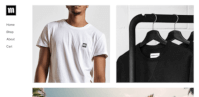 Create your own unique website with customizable templates.